I've been Insta-Friends with Sara from Top Shelf Preserves for the past couple of years, and it was cool to finally meet her in person a couple of months ago.
I was really happy that Sara made some time to teach me about jam making, when I was in Ottawa last week.
Sara started Top Shelf Preserves in 2013, and makes a line up of small-batch preserves, as well as IN SEASON Monthly limited edition specials!
Plums are in season in July/August, so when I visited, we made some Plum Jam (I've never tried this before), so I was really excited!
We started by washing all the plums. (click photo for more)
We then cut the plums in half to remove the seeds.
Once all the seeds were gone, we added sugar the plums and macerated the plums in the sugar until they formed into a paste like mixture.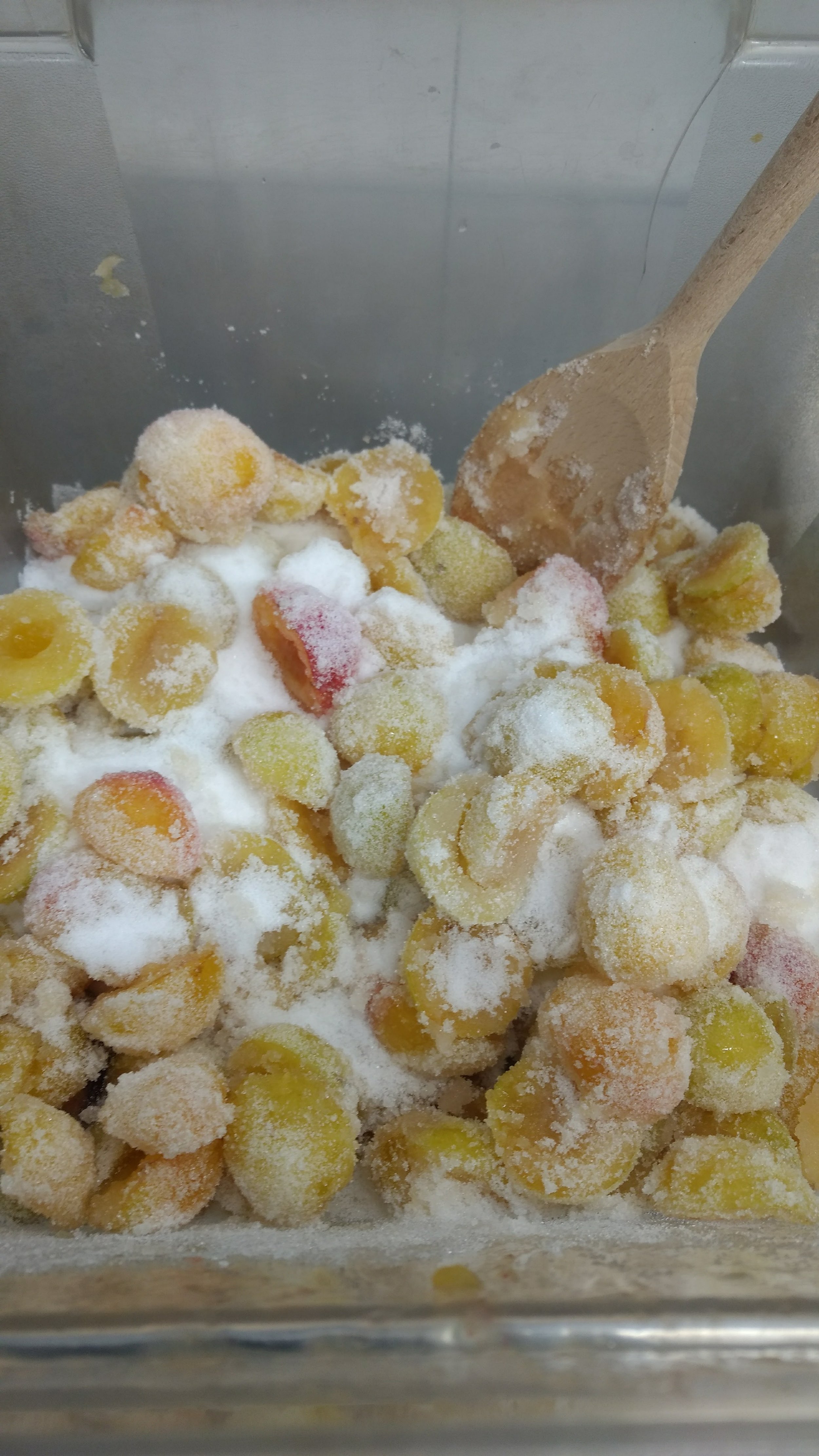 Then we blended the plums and sugar until a smooth liquid formed.
We put the plum and sugar mixture into a large pot and simmered it for about 30 mins, until it thickened up.
We also took the pits from the plums and boiled them in water to remove all the flesh that was still attached, we then took that liquid and added it to the simmering mix. (#zerowaste)
When the mixture started to simmer and reduce; a foam formed; which we continually skimmed off.
We kept checking the thickness of the jam until it reached the right consistency.
Time to taste!!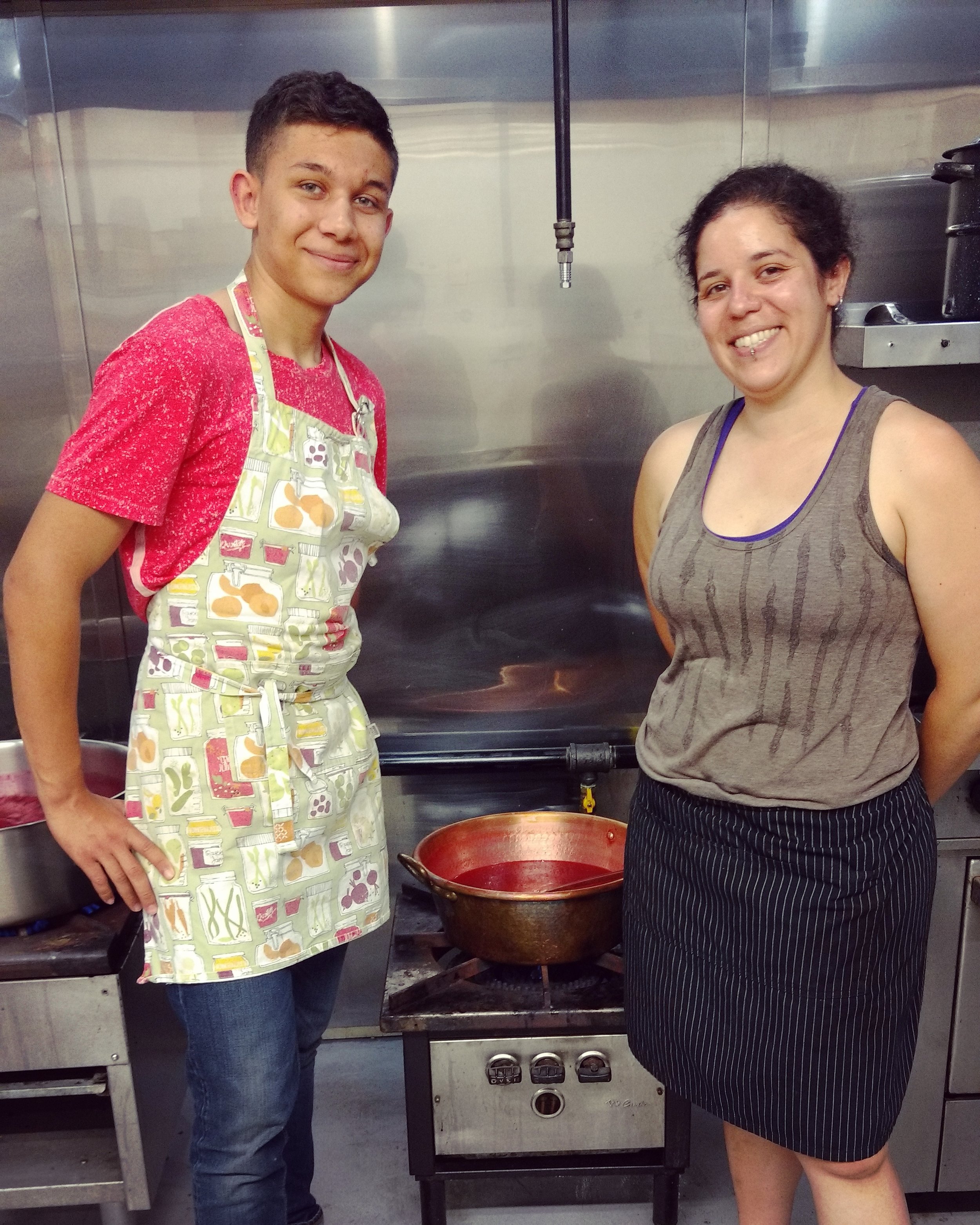 First Time tasting Plum Jam: tangy, sweet, delicious!!
Top Three Preserving Tips from Sara:
Make a realistic plan before you start out!
Make something you will eat, not just what looks good for photos.
Keep it simple, using quality ingredients.